This side dish of grilled eggplant and zucchini is lightly spiced with soy sauce, and it's simple and delicious!
Summer may be coming to an end, but summer vegetables are still plentiful in my garden and at local farmers markets and stores! Grilled vegetables are a summer favorite. Grilling gives vegetables an excellent texture while adding a little charred taste. With just a few ingredients, this Korean-flavored roasted eggplant and zucchini is easy to whip up for a great side dish.
I also have many classic eggplant and zucchini recipes on the blog, such as gaji namul, gaji bokkeum, spicy gaji bokkeum, hobak bokkeum, hobak buchim and hobak jeon, which include different cooking techniques. I hope you check them out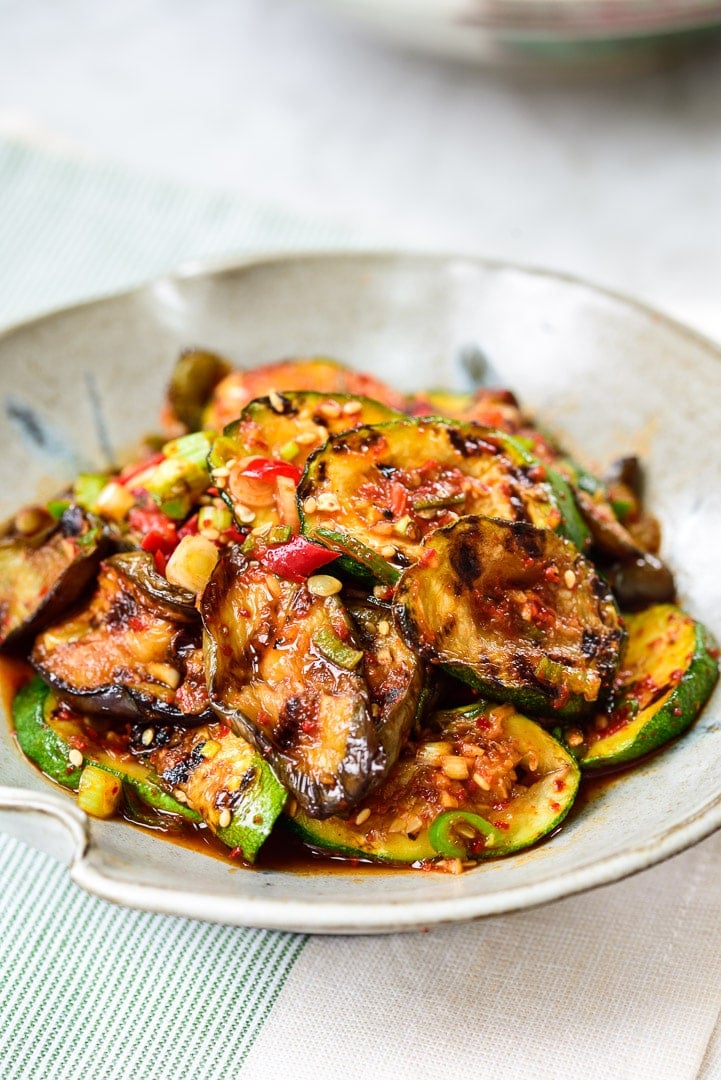 I like the combination of eggplant and zucchini in this dish, but you can also substitute one for another vegetable that you like or try the recipe with completely different vegetables. Mushrooms, onions (or red onions), asparagus, or any other summer squash (such as yellow squash) are all great options.
Eggplant and zucchini have a high water content, so I like to salt (sweat) a little to remove excess moisture. Salting also gives a better texture to the vegetables.
The roasted vegetables are sautéed with a few typical Korean seasoning ingredients (yangnyum, 양념). For a spicy version, simply add a few teaspoons (or more) of gochugaru (Korean red pepper flakes). Sometimes I throw in finely chopped chili as well.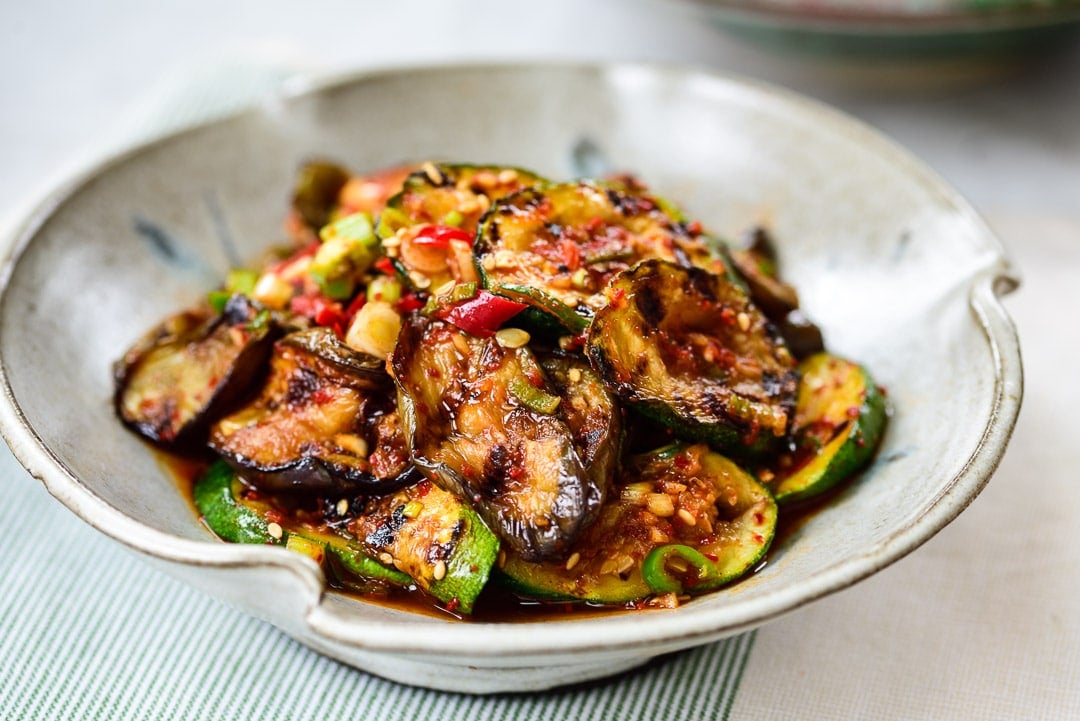 For more Korean cooking inspiration, stay tuned YoutubeAnd PinterestAnd TwitterAnd Facebook social networking site, And Instagram.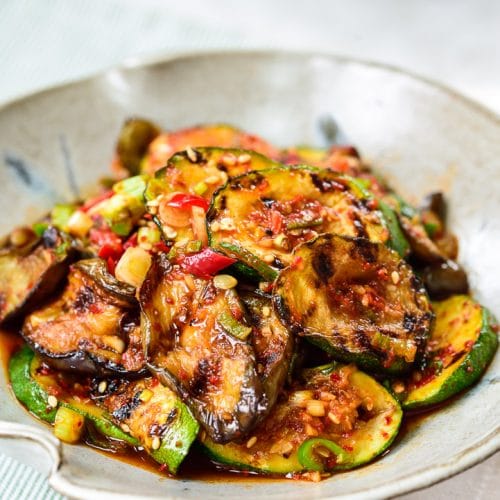 Jaji Hobak Melem (Grilled Eggplant and Zucchini)
side plate
stakes: 4
print recipe
This recipe was originally published in September 2013. Updated here with new photos, recipe card, and slight recipe improvements.